You have probably heard things like COMIRNATY and Pfizer are interchangable, you may have even been told Pfizer and COMIRNATY are even the same thing.
If you simply head over the National Institutes of Health National Library Of Medicine you can easily find all COVID vaccine labels. Labels are strictly regulated by the FDA, so they are one of the easiest ways to find details about each specific drug they are labeling.
First let's take a look at Pfizer's labels. Pfizer has 4 active COVID vaccine labels. 3 Emergency Use authorized "Pfizer-BioNTech COVID-19 Vaccine[s]" and 1 FDA approved label for COMIRNATY.
Lets take a close looks at what everything on the labels means.
The NDC codes are in red. The NDC, or National Drug Code, is a unique 10-digit or 11-digit, 3-segment number, and a universal product identifier for human drugs in the United States.
The License Number for FDA approved vaccines or the Emergency Use Warning are in yellow. You will notice COMIRNATY is the only label that is licensed. The other 3 are Emergency Use Authorized.
The designated age or use is in blue. You will see COMIRNATY is labelled as Rx only. This means you can only get COMIRNATY by order of a physician. This will make more sense in the next part below.
So what is the deal with COMIRNATY? You have to have a doctor prescribe it to you? Well that doesn't seem to be the case, it seems the "Rx Only" is being used on the label to ensure no one gets COMIRNATY because it is FDA approved, and only gets the EUA vaccine. If someone gets an FDA approved COVID vaccine and has an adverse reaction to it, they can sue for damages caused to them by that vaccine. EUA vaccines have liability protection, so you can not sue for damages caused by an EUA vaccine.
The CDC admits both FDA approved COVID vaccines, are not orderable, are not available, and will not be available. Including Spikevax made by Moderna, let's look at those labels.
The only 2 labels listed on the National Institutes of Health National Library Of Medicine are the Moderna COVID-19 Vaccine and the Moderna COVID-19 Vaccine Booster. The labels clearly state both are Emergency Use Authorized.
The Spikevax label has not even been created yet, but rest assured Moderna would not put their liability on the line to distribute Spikevax anyway even if they did have a label made. The Purple Book database contains information on all FDA-licensed (approved) biological products regulated by the Center for Drug Evaluation and Research (CDER), including licensed biosimilar and interchangeable products, and their reference products. COMIRNATY and Spikevax are clearly the only 2 FDA approved COVID vaccines, and they clearly aren't available.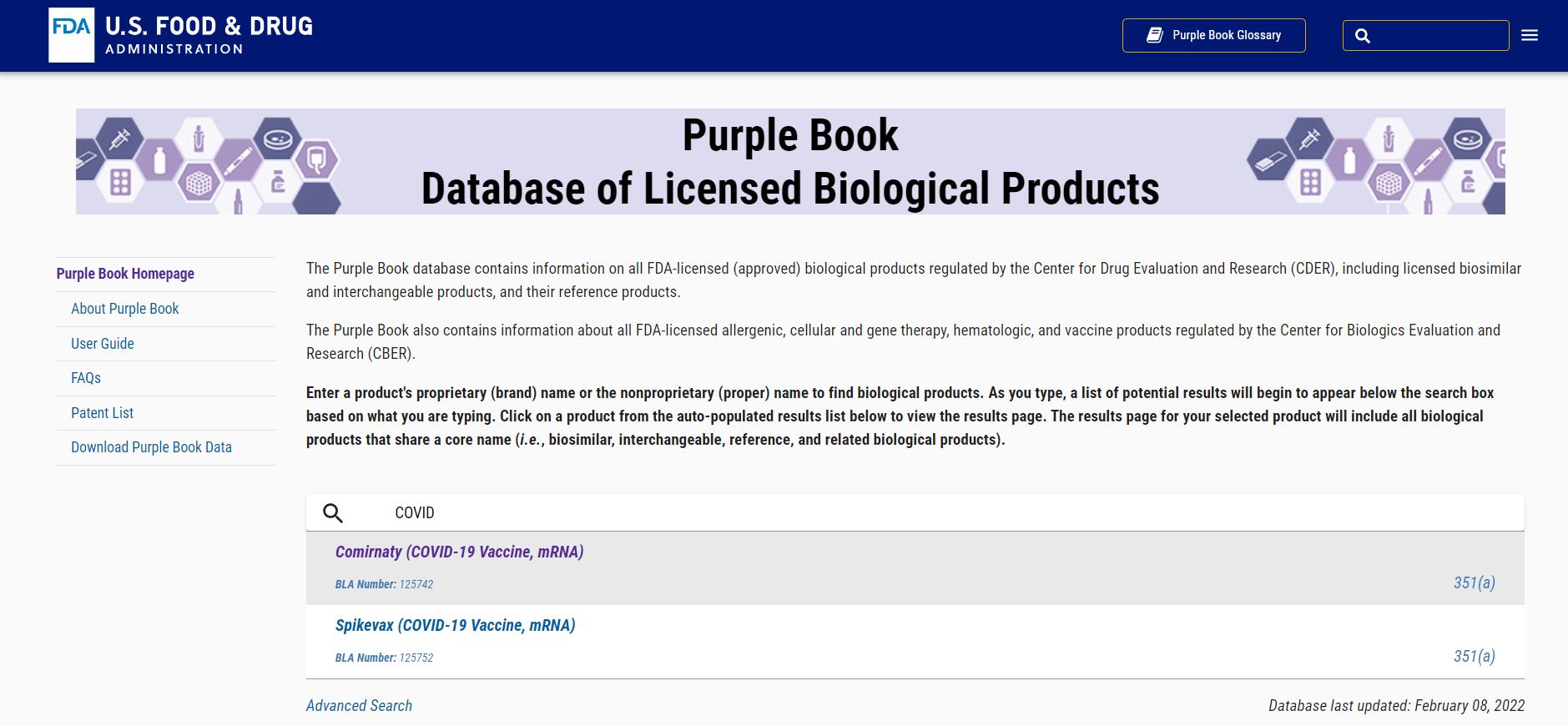 The FDA Purple Book clearly shows there is no interchangeability data for COMIRNATY or Spikevax.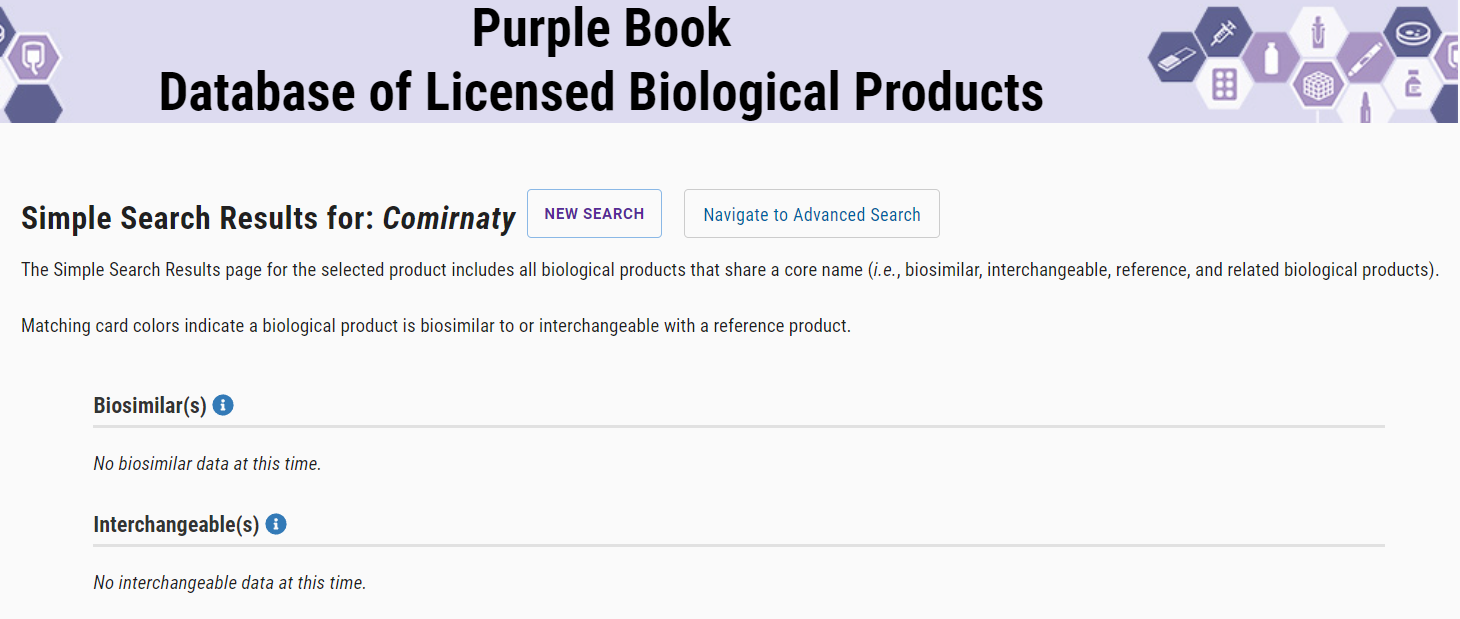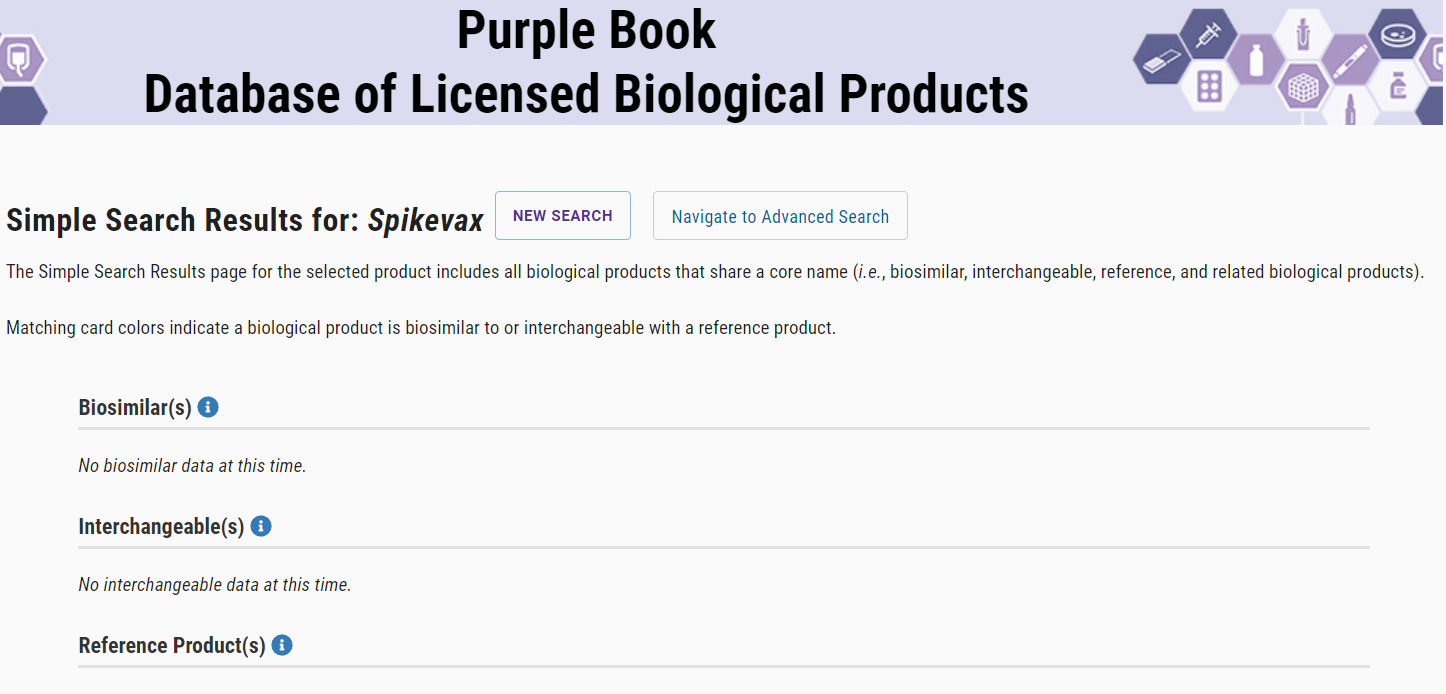 The FDA Purple Book clearly shows there is no interchangeability data for COMIRNATY or Spikevax, So when health officials tell you they are interchangeable this is a dishonest lie created by Big Pharma. A Pfizer representative even told the media:
The FDA-approved COMIRNATY (COVID-19 Vaccine, mRNA) and the EUA authorized Pfizer-BioNTech COVID-19 Vaccine have the same formulation and can be used interchangeably to provide the COVID-19 vaccination series. The Pfizer-BioNTech COVID-19 EUA labeled product will still be shipped

Pfizer told Heavy
This misleading statement has been repeated by many including Gillian Ice. Below is a video of Gillian Ice trying to dance around admitting COMIRNATY is not available and is not the same thing as the Pfizer-BioNTech COVID-19 Vaccine.
As I have already informed the school about multiple times Under Ohio Revised Code 3792.04, a state institution of higher education may not require a vaccine for which the FDA has not granted full approval and may not discriminate against an individual who has not received such vaccine by requiring the individual to engage in or refrain from engaging in activities or precautions that differ from the activities or precautions of an individual who has received such vaccine. Ohio University's Mandate violates R.C. 3792.04 because it treats students differently than those who have not taken non-FDA-approved vaccines.
There is one other COVID vaccine label worth talking about. The Johnson & Johnson vaccine. This vaccine is also Emergency Use Authorized
Johnson & Johnson shut down production of its COVID-19 vaccines in late 2021, the New York Times reported on Tuesday.
The Times reported that the company shut down the only plant making usable vaccine batches in the Netherlands late last year.
Johnson & Johnson has reportedly been using the facility to develop an experimental vaccine that's unrelated to the COVID-19 pandemic.
The halt is temporary and production is expected to start back up after a few months, according to the Times report.
Any guesses what experimental vaccine Johnson and Johnson is working on? I think I know, and it's not good. We can not let up now, Big pharma will do this again and again unless we hold them accountable.