Attached below is the FDA's "VACCINE INFORMATION FACT SHEET FOR RECIPIENTS AND CAREGIVERS ABOUT COMIRNATY (COVID-19 VACCINE, mRNA) AND THE PFIZER-BIONTECH COVID-19 VACCINE TO PREVENT CORONAVIRUS DISEASE 2019 (COVID-19) FOR USE IN INDIVIDUALS 12 YEARS OF AGE AND OLDER". This fact sheet was updated January 3rd 2022. The Important parts have been highlighted.
The FDA clearly states COMIRNATY is FDA approved: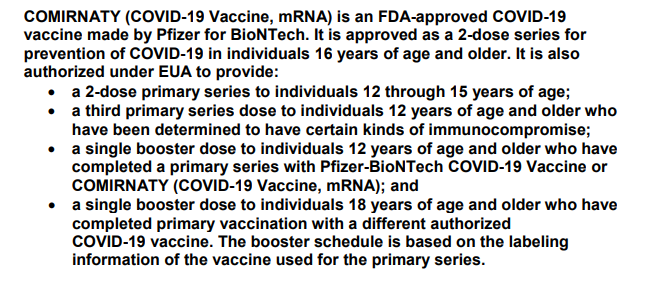 The FDA also clearly states the Pfizer-BioNTech COVID-19 Vaccine is Emergency Use Authorized: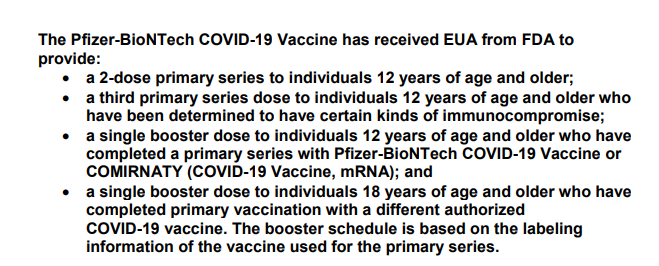 According to the CDC COMIRNATY products are not orderable or available in the United States. This means ALL COVID vaccines available are still EMERGENCY USE AUTHORIZED and are ILLEGAL to mandate.